Hi, this is New York Pedicabs, Inc., with our legendary d/b/a of Manhattan Rickshaw.
Ever since 1995. We started the high performance pedicab movement in Manhattan. We're NYC's longest continuously operating pedicab company — we co-founded this industry and we've been here ever since, keeping it real (just like you). Thanks for stopping by.
We are an industry leader in human-powered pedicab event production and media activation. See what we mean by our commitment to this sustainable form of transportation and special event production. Consider mobile branding, which we prefer to call "performance media," for your next outdoor media activation or event. If you have special needs that require no motorized assistance during your travel, we are stubbornly old fashioned in that regard. But we make up for it with lightweight materials and components. Motorized pedicabs are frequently so heavy as to outweigh the motorized advantage.
We are updating this site. Please excuse this work-in-progress website as we bring the entire site up to date.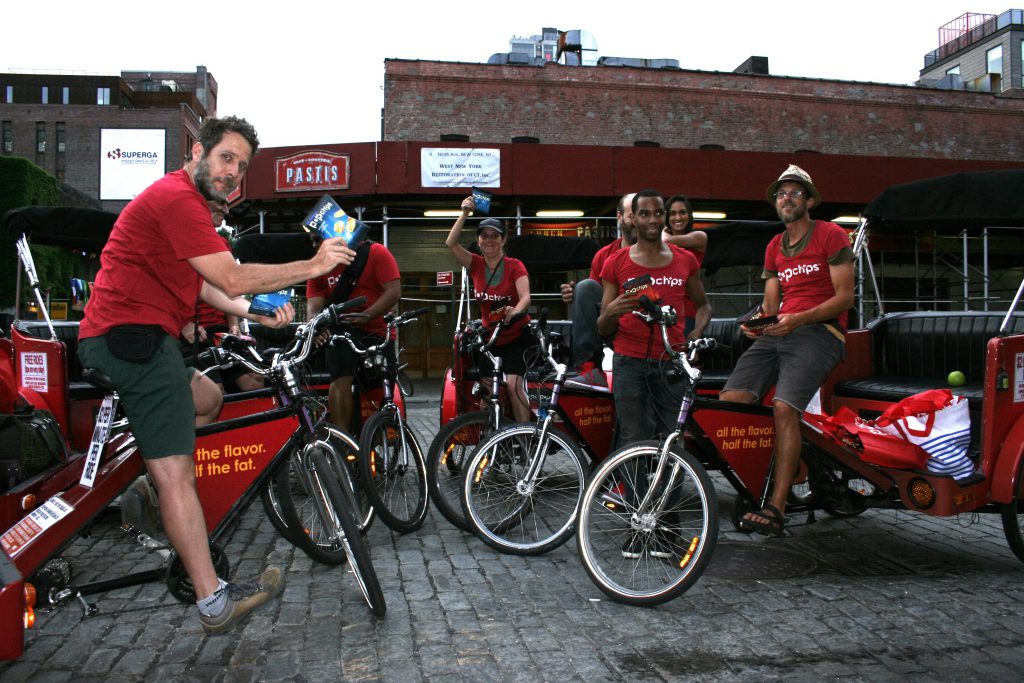 As the city returns to "normal," we are resuming limited operations for trips and special events by pre-arranged appointment. Pedicabs are sanitized between trips. Additionally, the cabriolet body style offers maximum fresh air flow as compared to closed cabins. And in alignment with NYC regulations, our pedicabs are 100% human-powered, so we give you more time to savor the trip (thanks for tipping your pedal-proud, hard-working driver!).
Hope to see you aboard soon. Our newest pedicab, the beautiful white European Velocab seen below, is now available for hire for special events in NYC.
HOW TO CONTACT US:
While we continue to revise the website and update all of our legacy pages, feel free to email us at info[at]manhattanrickshaw[dot]com.